Maggie Colletti- Owner Senior Designer
Growing up, interior design was always around me, my mother owned furniture stores in New Mexico and Arizona. I was always helping her with projects. Having a love for the arts, I enrolled in The American Academy of Dramatic Arts, where I found a love for everything theater, including set design. After graduating, I moved back to Scottsdale from LA to join Apropos Interiors and Design in Scottsdale, AZ as a partner. In 2009, it was time to venture off to express my own vision. This was the creation of IDB Interior Design. I currently split my time between Flagstaff and Scottsdale, Arizona and maintain jobs in both areas. As a small business owner, wife, and mother of two, the best feeling in the world is walking into my home. Every day when I step through my front door I breathe a sigh of relief. (Happy Oasis of Memories and Emotions). I believe you should surround yourself with things that make you and your family feel good and happy. My passion for interior design is reflected in the beautiful, fun, and unique surroundings that my trustworthy clients have allowed my art to shine through.
Recommendations from Colleagues :
"It is always a pleasure working with Maggie Coletti from IDB Interior Design! Maggie is attentive to every project from start to finish. She has a very creative mind and a full grasp of how the construction process works, which is very helpful in implementing her design. In addition, she always makes herself available for questions and is a great problem solver. I highly recommend IDB Design and look forward to our next job"
Keith Pickering- Precision Home Development/General Contractor
"I have referred numerous clients to Maggie and IDB Interior Design over the years – Maggie's professionalism and attention to detail is second to none"
Dan Schroff- Contactor
Kimberly Bogues-
Specializing in Business development, I am a dedicated professional committed to providing innovative solutions and high-quality professional advisory services tailored to IDB Interior Design's needs.
Accomplishments: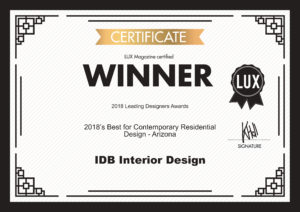 As well as…
5 Star Reviews on Facebook, Houzz, and Yelp